Luxembourg offers many job opportunities for foreigners, particularly those skilled in financial services and communications. For good reason, you may be considering Luxembourg jobs for foreigners to further your career.
With its strong economy, diverse workforce, and high quality of life, Luxembourg is an excellent choice for those looking to work abroad.
Before you get into the job search, you'll need to complete a few administrative procedures, such as securing work permits and visas when applicable.
Let's look at various job processes, immigration advice and job boards tailored specifically for foreign job seekers in Luxembourg. 
The Luxembourg Jobs Market
The Luxembourg job market offers a wide range of opportunities for foreigners, particularly in sectors like financial services, communications, logistics, and research. As a foreign job seeker, you will find numerous current vacancies in Luxembourg, presenting you with the chance to find your new job.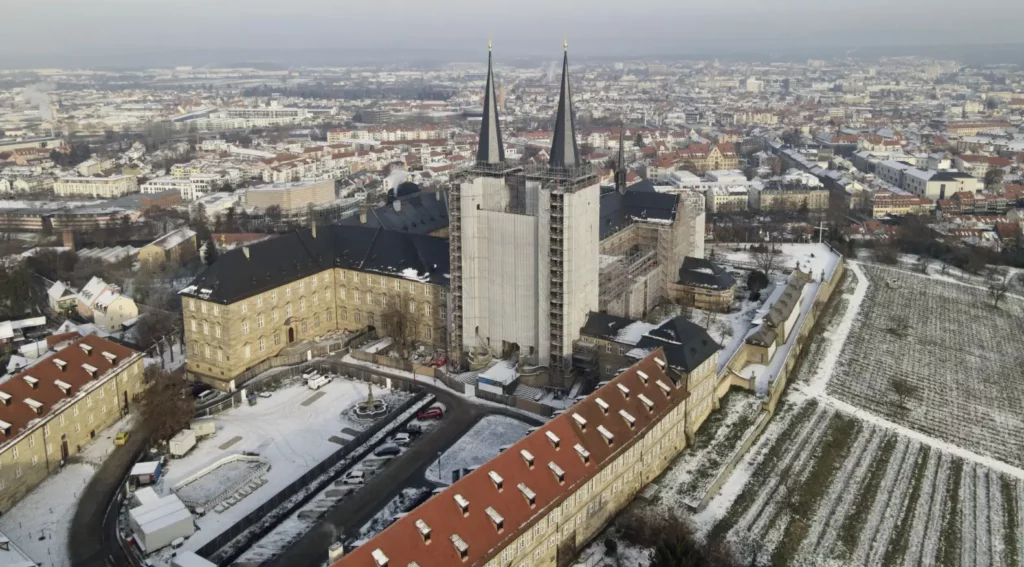 Luxembourg's thriving economy continually attracts job seekers from around the world, making for a high level of competition among candidates. However, with the right skillset and qualifications, you can secure a suitable job. It is relatively easy for Europeans, given that EU nationals have the right to work and live anywhere within the European Union without any visa restrictions.
Although the job market is competitive, several sectors in Luxembourg have a high demand for skilled workers. Job opportunities are aplenty for positions in finance, technology, law, and healthcare, as well as construction and manufacturing. Some of the roles of work that you are more likely to find available include:
Financial Analysts
Software Developers
Lawyers and Legal Experts
IT professionals like Cyber Security Architects
Engineers and Technicians
The Luxembourg jobs market offers a variety of options for foreigners across a number of sectors. By staying informed about current vacancies and high-demand roles, you can increase your chances of finding a suitable job and joining the ranks of international professionals contributing to Luxembourg's diverse workforce.
Foreign Workers in Luxembourg
Luxembourg is a mix of over 170 nationalities. About 70% of its workers aren't from Luxembourg. it makes Luxembourg jobs open for foreigners. Many come from nearby places like Germany, Belgium, and France.
If you're skilled, especially in finance or communication, Luxembourg might want you. If you're from the EU, working there is easier because you don't need a special visa. But if you're from elsewhere, you'll need a temporary work permit. There are some rules for working there for less than 90 days.
Still, Luxembourg is inviting more foreign workers in areas like engineering, health, and IT. They've made some visa rules simpler too.
Working in Luxembourg means up to 40 hours a week and 25 paid leave days a year. They also have good health, pension, and job benefits.
So, Luxembourg is great for foreign workers. EU folks have it easier, but others can still find good jobs. The country has many opportunities and a nice living standard.
SEE ALSO: Jobs in Luxembourg for English Speakers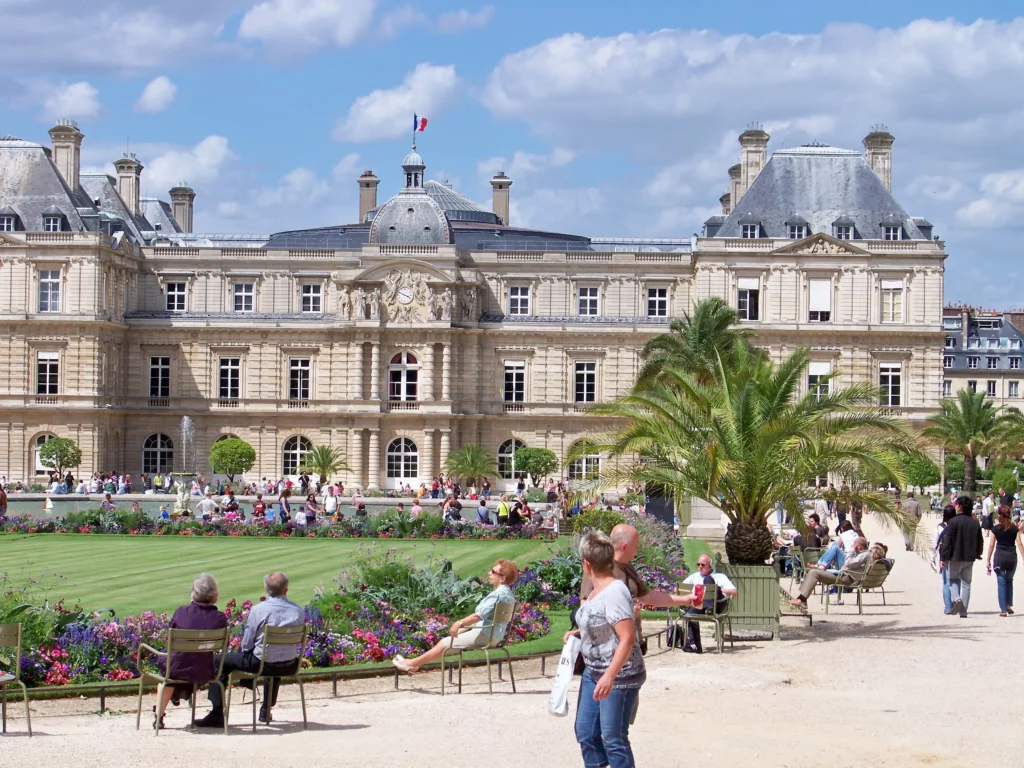 Language Skills Requirement in Luxembourg
In Luxembourg, knowing languages is key. They have three main languages: Luxembourgish, French, and German. If you want a job there, it's best to know at least one of these.
French is mostly used in work settings. German is also useful in some jobs. Knowing Luxembourgish might not be essential, but it can help fit in and get more job options.
If you only speak English, job choices might be fewer. But in fields like tech, finance, or research, you'll find more English jobs. Since many workers in Luxembourg aren't locals, there's a mix of languages.
To boost your chances of getting a job, learn more languages. Courses or online tools can help. The more languages you know, the more job doors open for you.
To wrap up, study the job scene, pick up some language skills, and be active in your job hunt. This will guide you to a successful career in Luxembourg.
Working in Financial Services and IT
Luxembourg shines in its financial services and IT fields, offering many job chances for foreigners. This country hosts a large number of banks and investment hubs, perfect for finance and IT roles.
For finance jobs, you can explore areas like investment banking, insurance, and more. Roles like risk managers and financial analysts are in high demand. Websites like eFinancialCareers, LinkedIn, and Glassdoor often list such jobs in Luxembourg.
The IT sector is also booming. There are plenty of jobs in software development, cybersecurity, and data analysis. Luxembourg firms often seek skilled IT folks to push tech innovation.
To boost your job chances, highlight your skills and past work on your CV. Making connections with professionals in these sectors can be very helpful. This can be done at events or through online platforms.
Working in these sectors in Luxembourg means good pay and perks. Plus, the international vibe offers a chance to experience various cultures and grow your professional network.
Though Luxembourg is welcoming to foreign workers, ensure you have the needed qualifications and language skills. While English is crucial, knowing French, German, or Luxembourgish can set you apart.
Check Here for Jobs in Luxembourg with Visa Sponsorship
Permits and Applications for Foreign Workers
Working in Luxembourg as a foreigner requires a few steps to secure the necessary permits and authorizations. The process will vary depending on your nationality and the type of job you are seeking.
EU Citizens
If you are an EU citizen, you have the right to work in Luxembourg without the need for a work permit. However, ensure to register your residence in the country within three months of arrival. Additionally, it is essential to register with the local social security authorities.
Non-EU Citizens
If you are a non-EU citizen, you must apply for a work permit before entering Luxembourg. To do this, you need to submit a written application to the Directorate of Immigration in the Ministry of Foreign and European Affairs. Typically, you will receive a response within three months.
If your work permit is granted, you must then apply for a long-stay visa (type D) for entry into Luxembourg. Upon arrival, you must also apply for a residence permit to stay and work in the country.
Visa Sponsorship
Some unskilled jobs in Luxembourg offer visa sponsorship. The employer will handle the visa application process on your behalf. With this sponsorship, you'll need to follow the necessary application steps and provide the required documentation, such as a short application form and documentation of your employment contract.
Following Conditions
Keep in mind that your work permit, visa, or residence permit are subject to several conditions. For instance, you must have a valid passport, a clean criminal record, and sufficient financial means to support yourself during your stay. Additionally, you must not pose a threat to public order, national security, or public health.
Social Security Registration
Once you have secured your work permit and residence permit, you should register with the social security system in Luxembourg. Registration will allow you to access healthcare, unemployment benefits, and other social security benefits during your stay.
Looking for a job in Luxembourg? Here's how:
For English-speaking and multi-language roles, check out Expatica jobs.
Public sites: Register at the National Employment Agency (ADEM) to view and apply for jobs on Portal de l'emploi. The Luxembourg government portal provides info about ADEM and job advice.
EURES: If you're from EU, EEA, or Switzerland, use the European Job Mobility Portal to find jobs. You can also upload your CV and get advice here.
Job sites in Luxembourg:
Recruitment agencies: Find top agencies on the Luxembourg Union of Temporary Employment Agencies website, Yellow Pages, or Editus business directory. Even if companies aren't advertising, send them your details. You might get added to their potential hires list.
Keep in mind, having language skills in English, French, German, or Luxembourgish can give you an edge. Be proactive and network to increase your chances.
Check Here for Luxembourg Jobs for Indians
Begin Applying for Jobs in Luxembourg as a Foreigner
To increase your chances of getting the job, focus on creating a strong application when you've located a position that suits you. A brief application form, a CV, and a cover letter or personal statement detailing your suitability for the job are usually required.
Applications and cover letters should be written in the language used in the advertisement unless otherwise specified. If applying to a major multinational, letters sent with speculative applications should be prepared in French or English.
Mostly Asked Questions
Can foreigners work in Luxembourg? Yes, foreigners can work in Luxembourg.
Is it easy for foreigners to get jobs in Luxembourg? While many opportunities exist, having language skills and relevant qualifications can help.
Which jobs are in high demand in Luxembourg? Jobs in finance, IT, and engineering are particularly sought after.
Can I get a job in Luxembourg if I only speak English? Yes, especially in sectors like tech and finance, but knowing additional languages can expand opportunities.