Luxembourg is a small but wealthy country in the heart of Europe, with a high standard of living and a multicultural population. It is also a major financial center and home to many international institutions and companies. If you are looking for work opportunities in Luxembourg, this blog post will give you helpful information and tips on jobs in Luxembourg for foreigners.
Why work in Luxembourg?
There are many reasons why you might want to work in Luxembourg, such as:
The average salary in Luxembourg is one of the highest in Europe, and the social minimum wage is €2,141.99 per month for unskilled workers and €2,570.39 for skilled workers.

The working conditions are generally good, with a maximum of 40 hours per week and 25 days of paid annual leave.

The comprehensive social security system covers health care, pensions, unemployment benefits, family allowances, and more.

The country is safe, stable, and politically neutral, with a low crime rate and a high quality of life.

The country is culturally diverse and multilingual, with three official languages (Luxembourgish, French, and German) and many other languages the residents speak.

The country is well-connected and offers easy access to other European destinations by road, rail, or air.
What are the main sectors and employers in Luxembourg?
The main sectors that drive the economy of Luxembourg are:
Financial services: Luxembourg is a leading hub for banking, investment funds, insurance, and other economic activities. Some of the biggest employers in this sector are BGL BNP Paribas, Banque Internationale à Luxembourg (BIL), KPMG, PwC, Deloitte, EY, and Société Générale.
Transport and communications: Luxembourg has a modern and efficient transport infrastructure and hosts several international organizations and companies related to aviation, space, media, and telecommunications. Some of the biggest employers in this sector are Luxair (the national airline), Cargolux (a cargo airline), SES (a satellite operator), RTL Group (a media Company), and Post Luxembourg (a postal and telecom service provider)
Manufacturing: Luxembourg has a strong industrial base that produces steel, chemicals, rubber, plastics, machinery, and other products. Some of the biggest employers in this sector are ArcelorMittal (the world's largest steel producer), Goodyear Dunlop (a tire manufacturer), DuPont de Nemours (a chemical Company), and Guardian Industries (a glass manufacturer)
Retail: Luxembourg has a large and diverse retail sector catering to local and cross-border customers. Some of the biggest employers in this sector are Cactus (a supermarket chain), Auchan (a hypermarket chain), IKEA (a furniture store), and Amazon (an online retailer)
Other sectors that offer job opportunities in Luxembourg include health care, education, tourism, hospitality, construction, and public administration.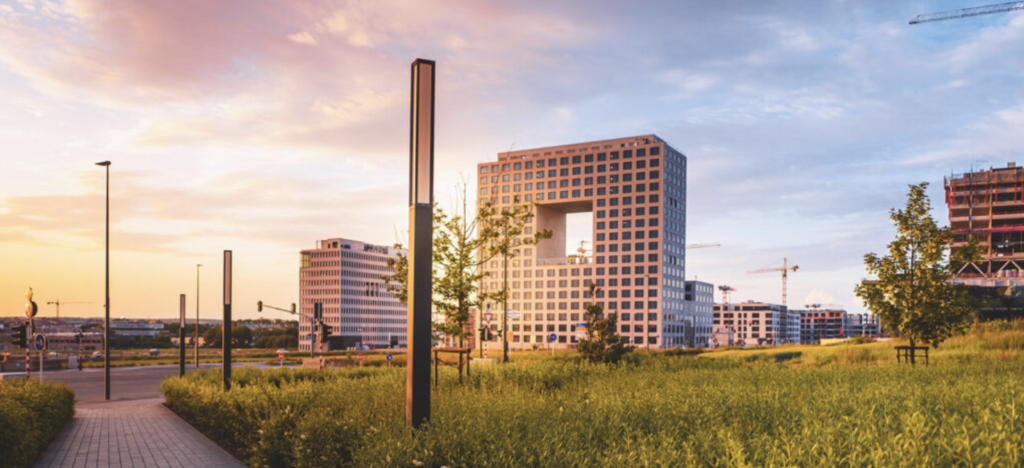 How to find jobs in Luxembourg as a foreigner?
Different ways to find jobs in Luxembourg for foreigners depend on qualifications, experience, language skills, and preferences. Here are some of the most common methods:
Expatica jobs: Expatica is a website that provides information and services for expats living in various countries, including Luxembourg. It also has a job board that lists vacancies for English-speaking professionals in different sectors and locations.
Public sites: The National Employment Agency (ADEM) is the official public service that helps job seekers and employers in Luxembourg. Please register online or visit one of their offices to access their services and job offers. You can also check the website of the Public Service Portal for vacancies in the public sector.
EURES: EURES is a network of European public employment services that facilitates mobility and cooperation across the EU/EEA countries. You can use their online portal to search for jobs in Luxembourg or other countries or contact one of their advisers for guidance.
Job sites: Many online platforms advertise jobs in Luxembourg for various profiles and sectors.
How to immigrate to Luxembourg?
If you want to work and live in Luxembourg for more than 90 days, you must apply for a residence and work permit unless you are a citizen of an EU/EEA country or Switzerland1. The requirements and procedures for immigration to Luxembourg vary depending on your nationality, purpose of stay, and qualifications.
Some of the general steps to immigrate to Luxembourg are:
Before entering Luxembourg, you must apply for temporary authorization to stay (autorisation de séjour temporaire) at the Immigration Directorate of the Ministry of Foreign and European Affairs. You must submit the application form and the required documents by post or online.

After receiving the authorization, you must apply for a long-stay visa (visa de long séjour) at the Luxembourg diplomatic or consular representation in your country of residence if you are a citizen of a country that requires a visa. You must do this within 90 days of receiving the authorization.

After obtaining the visa, you must enter Luxembourg within its validity period and declare your arrival at the commune where you intend to reside within three days. You must also undergo a medical check-up within three months of your arrival.

You must apply for a biometric residence permit (titer de séjour biométrique) within three months of arrival at the Immigration Directorate. You must submit the application form and the required documents in person or by post. You will receive an invitation to collect your residence permit once it is ready.

The type and duration of your residence permit will depend on your category and status. For example, there are different residence permits for workers, self-employed persons, students, researchers, family members, investors, etc. 
Some categories may also benefit from special schemes or programs facilitating their immigration process, such as the EU Blue Card for highly skilled workers or the Investor Residence Permit for eligible investors.
What are some examples of jobs in Luxembourg for foreigners?
To give you an idea of what kind of jobs in Luxembourg for foreigners are available, here are some examples of job offers from different sectors and levels that were posted in 2023:
| Job Title | Sector | Employer |
| --- | --- | --- |
| Tour Guide (Portuguese/English speaker) | Tourism | Platinum Europa Tours |
| Marketing Assistant | Communications | DSV Air & Sea Luxembourg |
| Customer Care Officer (DE/FR) | Health care | Doctena |
| Learning & Development Assistant | Education | Deloitte |
| Front Office Agent | Finance | BT |
| Retail Hospitality Support | Retail | Louis Vuitton |
| Chauffeur de minibus (cat. B) | Transport | Groupe Emile Weber |
| Agent de sûreté (h/f) | Security | lux-Airport |
As you can see, there are jobs in Luxembourg for foreigners with different skills, qualifications, languages, and preferences. However, finding jobs in Luxembourg for foreigners may be challenging, especially if you are not fluent in one of the official languages or need a work permit. Therefore, it is essential to research, prepare your application materials, and network with potential employers and contacts before moving to Luxembourg.