Are you considering moving to Canada for a better quality of life and endless opportunities? If so, you're not alone. Thousands of immigrants apply for Canada PR (Permanent Residency) every year, hoping to build a better future for themselves and their families. Let's guide you through the process of how to apply for Canada PR, so you can make your dream of living in Canada a reality.
What is Canada PR (Permanent Residency)?
Canada PR, or Permanent Residency, is a status that allows immigrants to live, work, and study in Canada indefinitely. As a permanent resident, you can enjoy most of the same rights and privileges as Canadian citizens, such as access to healthcare, education, and social services. However, permanent residents cannot vote in federal elections, hold certain government positions, or obtain a Canadian passport.
Eligibility Criteria for Canada PR
Before you learn how to apply for Canada PR, it's essential to determine if you're eligible for this status. There are several immigration programs available, each with its own set of eligibility requirements. Some of the most popular programs include:
Express Entry: This is a points-based system that considers factors such as age, education, work experience, and language proficiency. Applicants with the highest scores receive an Invitation to Apply (ITA) for permanent residency.
Provincial Nominee Programs (PNPs): Each Canadian province and territory has its own immigration program that targets specific skills and professions in demand within the region. Applicants must first receive a nomination from a province or territory before applying for PR.
Family Class Sponsorship: Canadian citizens and permanent residents can sponsor eligible family members, such as spouses, common-law partners, dependent children, and parents or grandparents, to become permanent residents.
Canadian Experience Class (CEC): This program is for skilled workers with at least one year of work experience in Canada. Applicants must also meet language proficiency requirements.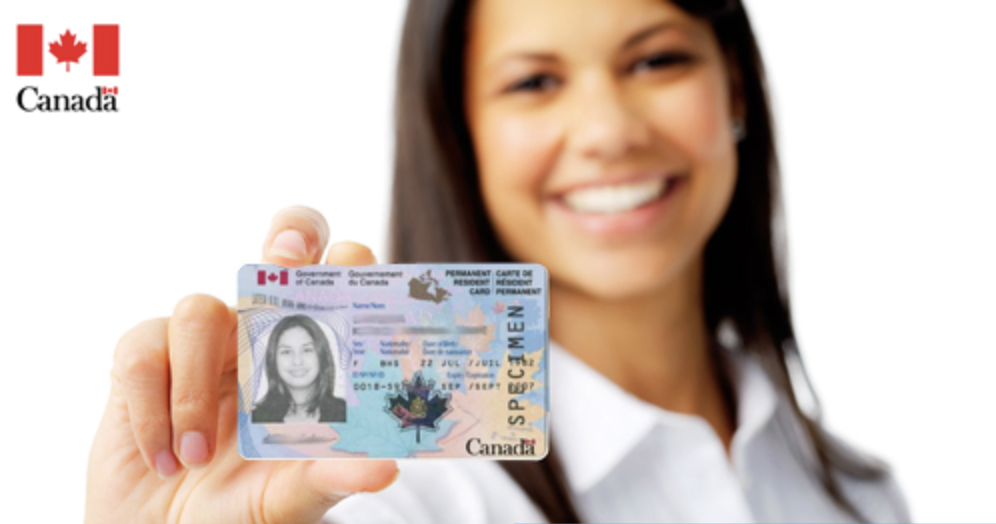 Now that you're familiar with the eligibility criteria, let's dive into the process of how to apply for Canada PR.
Step 1: Choose the Right Immigration Program
Research the various immigration programs available and select the one that best suits your profile and needs. This will determine the specific application process and documentation required.
Step 2: Gather Necessary Documents
Depending on the program, you may need to provide documents such as:
Language test results (IELTS, CELPIP, or TEF)
Educational Credential Assessment (ECA) report
Employment reference letters
Proof of funds
Police clearance certificates
Medical examination results
Step 3: Create an Online Profile (for Express Entry Applicants)
If you're applying through Express Entry, create an online profile and enter the required information. You'll receive a Comprehensive Ranking System (CRS) score based on your profile, and if your score is high enough, you may receive an ITA during a subsequent draw.
Step 4: Submit Your Application
Upon receiving an ITA or provincial nomination, complete your PR application by submitting the required forms and documents. Ensure that all information is accurate, and double-check your application before submission.
Step 5: Pay the Application Fees
Pay the necessary application fees, which may include processing fees, right of permanent residence fees, and biometrics fees. Keep in mind that these fees are non-refundable, even if your application is unsuccessful.
Step 6: Biometrics Collection
You may be required to provide biometrics (fingerprints and photographs) as part of your PR application. If so, you will receive a request from the Canadian government to visit a biometrics collection center in your country of residence.
Step 7: Attend an Interview (if required)
In some cases, you may be asked to attend an interview with an immigration officer. This is an opportunity for the officer to verify the information in your application and ask additional questions if necessary.
Step 8: Medical Examination
All PR applicants must undergo a medical examination to ensure they don't pose a risk to public health or safety. You'll need to visit a panel physician approved by the Canadian government, who will assess your health and send the results directly to Immigration, Refugees and Citizenship Canada (IRCC).
Step 9: Background Check and Security Screening
The Canadian government will conduct a background check and security screening to ensure you don't pose a threat to national security. This process may include verifying your criminal record, employment history, and other relevant information.
Step 10: Receive Your Confirmation of Permanent Residence (COPR)
Once your application is approved, you'll receive a COPR document, which serves as proof of your PR status in Canada. You must present this document, along with your valid passport, when you arrive in Canada.
Tips for a Successful Canada PR Application
To increase your chances of a successful PR application, keep these tips in mind:
Be Honest and Accurate: Provide truthful information in your application and submit accurate documents. Misrepresentation can lead to application refusal or even a ban from reapplying for a certain period.
Organize Your Documents: Keep your documents well-organized and readily available. This will help ensure a smooth application process.
Stay Informed: Keep yourself updated on the latest immigration news and program requirements, as these can change frequently.
Be Patient: The PR application process can take several months or even years, depending on the program and your individual circumstances. Be prepared to wait and stay patient throughout the process.
Seek Professional Help (if needed): If you're unsure about any aspect of the PR application process, consider consulting an immigration professional for guidance.
Now that you know how to apply for Canada PR, you can start preparing for your journey towards a new life in Canada. With the right research, preparation, and perseverance, you'll be well on your way to achieving your Canadian dream.