Canada is known for welcoming immigrants and continues to draw top talent worldwide. The Global Talent Stream Canada (GTS), a program created to assist Canadian employers in accessing highly skilled global talent to fill crucial skill gaps and enhance their workforce, is one way it accomplishes this.
What is Global Talent Stream Canada?
The Global Talent Stream Canada is a component of the Temporary Foreign Worker Programme (TFWP), which enables Canadian employers to temporarily employ foreign workers to fill labour and skill shortages through work permits. 2017 saw the launch of GTS, which aims to give businesses a quicker and more effective way to hire highly qualified individuals worldwide. In addition to accelerated processing times, work permit exemptions, and access to a dedicated service channel, this program provides several advantages to employers and foreign employees.
The GTS is divided into two categories: Category A, which targets high-growth companies that can demonstrate a need for unique and specialised foreign talent, and Category B, which focuses on employers seeking to fill in-demand occupations listed on the Global Talent Occupations List. By providing a streamlined process for hiring international expertise, Global Talent Stream Canada helps Canadian businesses remain competitive in the global market, foster innovation, and create more jobs for Canadians.
What is GTS Canada's primary goal?
The Global Talent Stream's primary goal is to assist Canadian businesses in finding highly skilled talent from abroad that may not be easily accessible domestically. GTS Canada aims to help companies expand, innovate, and increase the number of jobs available to Canadians by facilitating the recruitment of international experts.
The program provides employers and foreign employees several advantages to accomplish these goals. Employers can quickly hire foreign talent thanks to Global Talent Stream Canada's streamlined application process and quick turnaround times. Additionally, they can access a specific service channel that provides tailored support throughout the hiring process. For foreign workers, the program offers open work permits for accompanying spouses or common-law partners, allowing them to work for any employer in Canada, and work permit exemptions for temporary employment.
GTS Canada mandates that employers create a Labour Market Benefits Plan (LMBP) in collaboration with Employment and Social Development Canada (ESDC) in addition to these advantages. The employer's commitment to initiatives that will positively affect the Canadian labor market, such as job creation, investments in skills and training, and knowledge transfer to Canadian workers, is outlined in this plan. By including this stipulation, GTS Canada ensures that the program fills in any current skill gaps and the long-term growth and development of the Canadian workforce.
Criteria for Global Talent Stream Eligibility
Depending on the category they apply for, employers must fulfill specific requirements to be eligible for the Global Talent Stream.
Employers must be referred by one of Global Talent Stream Canada is designated partners to be considered for Category A; these partners include groups like the Council of Canadian Innovators, the Business Development Bank of Canada, and the Canadian Venture Capital and Private Equity Association. Additionally, they must show that their business focuses on innovation, operates in a high-growth industry, and has a specific talent shortage.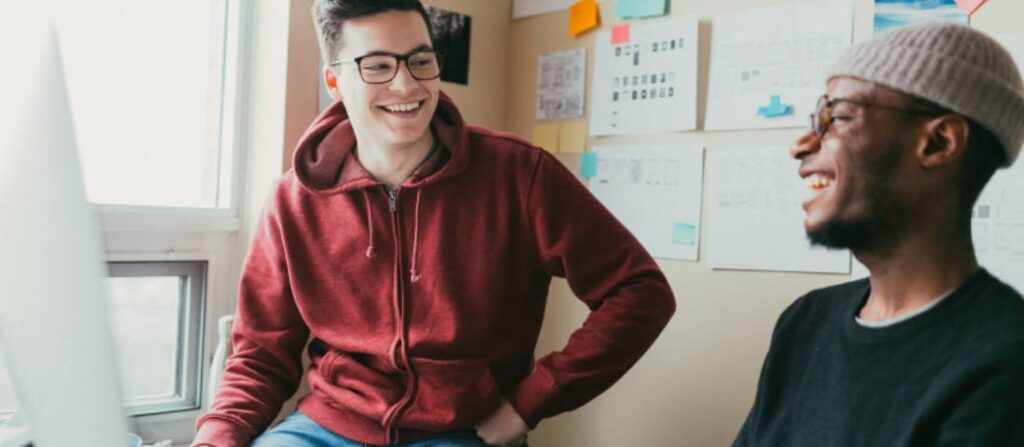 Employers must try to fill an in-demand position on the Global Talent Occupations List, frequently updated to reflect labor market demands, to qualify for Category B. Additionally, they must show that hiring a foreign worker will positively impact the Canadian labor market or that the position calls for particular expertise that is hard to find in Canada. Employers in both categories are required to give the foreign worker at least the going rate for the job, as established by ESDC.
The requirements for the job they are being hired for, which may include education, work experience, and language proficiency, must be met by foreign workers, on the other hand. Additionally, they must obtain a favorable Labour Market Impact Assessment (LMIA) from ESDC, which attests to the need for foreign workers and the absence of qualified Canadian candidates.
One of the essential parts of GTS Canada's Category B is the Global Talent Jobs List. It includes a list of jobs in high demand and complex to fill in the Canadian labor market. The list is updated regularly based on the effectiveness of labor market data, stakeholder consultations, and the program.
Processing Time and Application Process for the Global Talent Stream
One of the primary benefits of Global Talent Stream Canada is the faster processing times. The program aims to process applications in ten business days or less, significantly quicker than the Temporary Foreign Worker Programme. To maintain these Global Talent Stream processing times, Global Talent Stream Canada uses a streamlined application process, including submitting an LMIA application and supporting documentation.
Employers must take the following steps to apply for Global Talent Stream Canada:
Establish Eligibility
Employers should first determine whether they are eligible under Category A or B.
Speak with a designated referral partner (only for Category A)
To access the Global Talent Stream, employers in Category A must obtain a referral from one designated referral partner.
Put together a Labour Market Benefits Plan (LMBP)
Employers in both categories must create an LMBP that outlines their commitment to activities that benefit the Canadian labor market.
Examine the Minimum Wage Requirements
Employers must ensure their employees are paid the prevailing occupation wage, as determined by Employment and Social Development Canada (ESDC).
Gather All Necessary Documents
Employers should gather all necessary documents, such as a completed application form, proof of business legitimacy, and evidence of recruitment efforts (only for Category B).
Employers must complete the GTS application form specific to their category, either IMM 5810 (Category A) or IMM 5800 (Category B).
Pay the Application Fee
The Global Talent Stream processing fee is CAD 1,000 per position.
Implement
Employers must submit to Service Canada the completed application form, supporting documents, and LMBP.
Await the processing
One of the quickest immigration routes for qualified workers is the Global Talent Stream Canada, with a processing time of typically two weeks. Learn more about the processing times for the Canadian government here.
Get a positive LMIA
Employers will get a favorable LMIA if the application is accepted, allowing them to extend a job offer to the foreign worker. The foreign team member can then use the LMIA to apply for a work permit.